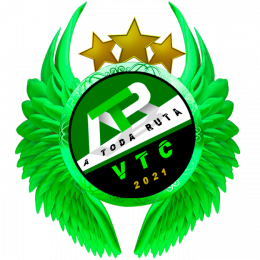 V.T.C information
Category : VTC ARGENTINA
Client : A.T.R | Transportes ATR
Project date : April 14, 2020
A.T.R | Transportes ATR
Our company was founded to be able to carry out routes and convoys in both Euro Truck Simulator 2 and American Truck Simulator. Single player, multiplayer and Promods.
Our focus is on real mileage rankings at the moment. World and local ranking.
For this we carry out internal competitions in addition to promoting different knowledge about the games.
We participate in multi-company convoys and organise public and private events.
On August 4, 2020, we were officially validated as a VTC in TruckersMP.
The company is currently engaged in the mileage competition in ETS 2.
On May 5, 2021, we were officially verified as a VTC in TruckersMP.
The history of our partnership:
When M.D.T launched on TruckersMP, we were on the goal of discovering the foreign community and moving up the ladder. When setting up our events it was the first team to help us and show us on TruckersMP.
We thank you for your interest in our team. Thanks to McNico for the communication that has been done on the whole TruckersMP community.
Communication :